Company profile
Q-INKS, a young firm with a long experience, has rapidly reached world-wide renown in development, production and sale of metal precious powders and pastes for industrial use in several applications.
This significant achievement is mainly due to the flexibility in interpreting the needs of the customers and companies in continuous evolution, developing new materials and so increasing its portfolio products.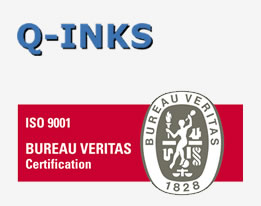 Mission and Strategy
Our ambition is to work directly with the customers offering our standard materials which exactly suit the manufacturing process and being an active partner in the improvement, on both sides, of technological evolution.
Q-INKS also provides full technical support and guarantees deliveries of supplies in very short time, having an high level of capability in production and a perfect logistics.
Know-how
All directors and major shareholders are professionally qualified having a consolidated know-how fruit of the last decades devoted to the science of the materials for industrial use.